Personalized patient medications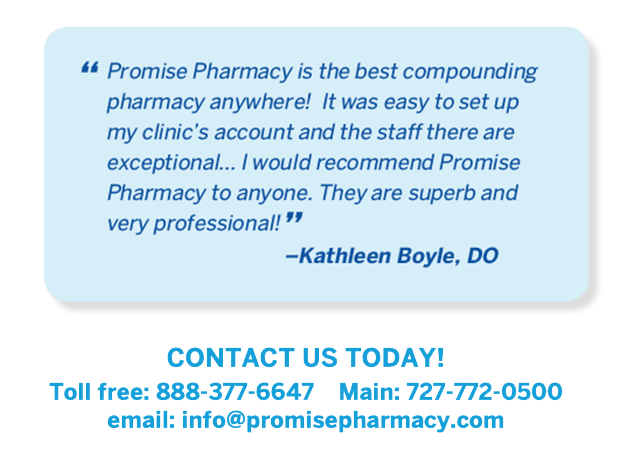 Promise Pharmacy is an independent pharmacy specializing in quality sterile and non-sterile compounded medication options for physicians and their patients in 36 states nationwide.
Promise Pharmacy understands that each patient has their own medical requirements. We work in partnership with practitioners to tailor customized medication therapies designed to meet the unique needs of each individual patients.
Available Forms of ADMINISTRATION 
ORAL: Capsules, Troches, Sublingual Drops | TOPICAL: Creams, Gels, Ointments, Serums, Lotions | INJECTION/IV | NASAL SPRAYS | SUPPOSITORIES