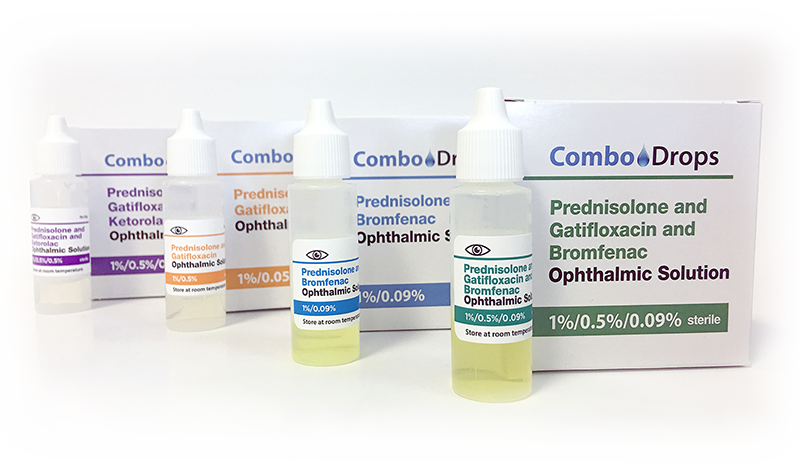 COMBO DROPS FOR CATARACT and LASIK pre/post surgical treatment
Promise Pharmacy's two and three drug combinations in a single bottle are simple and convenient to use, promote patient compliance and save patients time and money. Our single-drop solution formulations eliminate shaking and ensure your patients will always receive the correct amount of medication per dose.
Patient cost for Combo Drops is one-third to one-half the typical out of pocket co-pay charges of individual brand or generic drops. And because Combo Drops aren't billed to insurance, coverage and prior authorization issues are eliminated.
Convenient USPS Priority shipping eliminates trips to the pharmacy for your patients, and is included in the price.
Available Combinations:
Prednisolone 1%/Gatifloxacin 0.5%/Bromfenac 0.09% – 7ml, 4ml
Prednisolone 1%/Gatifloxacin 0.5%/Ketorolac 0.5% – 4ml
Prednisolone 1%/Bromfenac 0.09% – 4ml
Prednisolone 1%/Gatifloxacin 0.5% – 4ml